Ellington Lee Ratliff is a 24-year old American actor, singer, dancer, and musician. He is the drummer of the band R5 with his best friends
Ross Lynch
,
Rocky Lynch
, 
Riker Lynch
, 
and
Rydel Lynch
.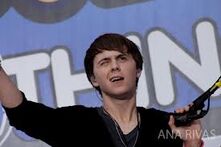 Bio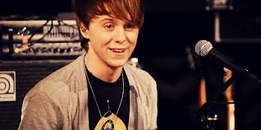 Ratliff's real first name is Ellington, but his band mates quickly nominated him to be known as "Ratliff" so he could complete the band and still have an "R" name, thus keeping the R5 name intact. Ratliff is definitely the relaxed, comic relief of the band, never getting too worked up about anything, which is a great contributing factor to the band's success. But the real benefit of having Ratliff around is his amazing drum skills. They met him in a dance class when they moved to California, and they found out he played drums so Riker invited him to jam with them.
R5 was not really a band until he showed up and then it was like magic, with everything coming together with the sound of those drums. Riker knew this was something special. Ellington is also an impressive SAG actor, with a long resume of TV and movie credits and has also been seen dancing with the other members of R5 on many shows, like So You Think You Can Dance. He has made an appearance on Victorious as Ian.
Community content is available under
CC-BY-SA
unless otherwise noted.